23 November 2009
We're out again on Buy-Nothing-Day-Release, this time three events in three days in the city of Lincoln.


THURSDAY 26TH NOV 2009

BITE THE HAND
feeds thoughts of breaking conditioned responses ... subverting systems upon themselves... interrupting needless consumption... and cutting off the power.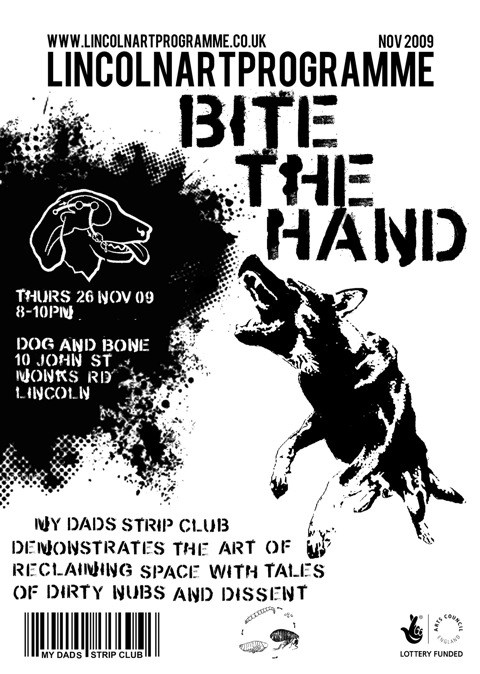 FRIDAY 27TH NOV 2009
(happening after The Mini-Wave organised by
www.ecolincs.org
)

FROM DIRTY CASH TO CLEAN GREEN
come watch us try to navigate our way around slag heaps and supermodels, the Titanic and our flooded out cumbrian towns.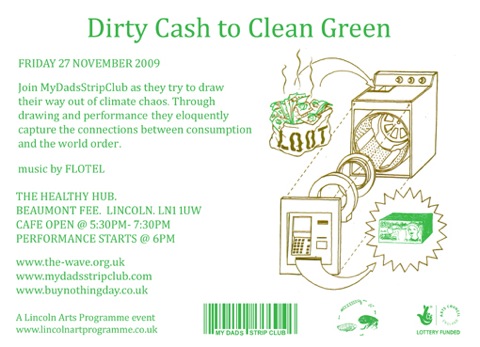 SATURDAY 28TH NOV 2009

GOOD SHIT DOESN'T HAVE TO COST THE EARTH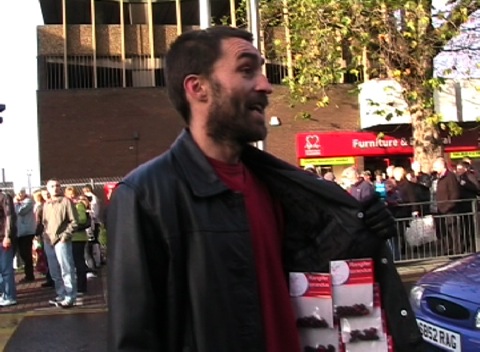 Making our annual dis-functional attempt to relate to the shopping experience MDSC will try to coerce innocent shoppers to break their addiction to mass produced poorly made products (cheap-shit) instead offering for sale alternative organic and sustainable high-priced merchandise (deer shit). Meet us for a report back at the Dog and Bone pub, St Johns St at 1pm sharp.

Read More...