The setting up of the
Office Of Community Sousveillance
is an initiative to engage with concerned individuals to interact and comment on a series of issues including government initiatives relating to surveillance, control and policing.


We have concerns. It seems fitting to begin in the city of Nottingham UK, it is noted for being especially saturated with
surveillance cameras
, in a country that has more CCTV cameras per head than any other place on the planet. We also have since 2002 'pseudo police' known as CPO's and PCSO's, officers with limited powers wandering the streets in yellow reflective jackets (which look just like real police in uniform) to provide 'a visible presence'. To add to our concern, the man spearheading Nottingham City Council's RESPECT FOR NOTTINGHAM campaign was recently arrested and suspended from duty. The councils chief anti-social behaviour officer is on bail following a violent incident outside a city night spot, he is currently on police bail until 3 February 2009.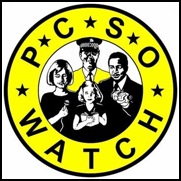 PCSO Watch is inspired by an incident back in October 2007, when Officer Rob O' Copp was fined £30 by a Police Community Support Officer (PCSO) for cycling a short distance across the pavement in Nottingham city centre.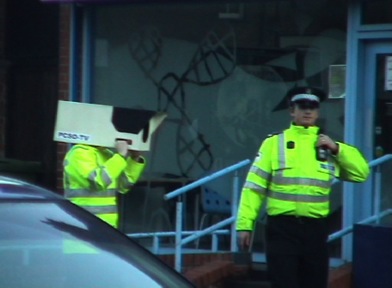 Led by Officer Rob O' Copp the project playfully gathered information, data, and stories about Police Community Support Officers (PCSOs) and their Community Protection Officer (CPO) colleagues.





"PCSO Watch is a playful piece of research, which, I should add for the record, is completely unmotivated by revenge on my part in any way whatsoever."
Officer Rob O'Copp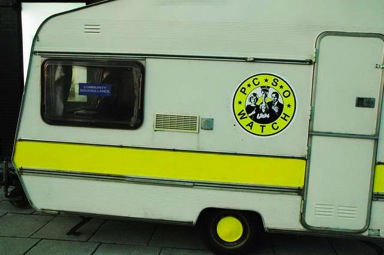 Links to video interviews where residents comment on their dealings with 'Community Support Officers'.

1.) Nottingham resident talks about how a thriving gift economy network gets damaged by PCSO/CPO's attempts to clean up the neighbourhood.

2.) Landscape gardener returning home from work stopped by PCSO's under 'section 60'. Formal complaint made and partly upheld.

3.) Cycling instructor describes an incident when he caught two PCSO's riding on the pavement.

Click for slide show of images