Forum Box - Helsinki
14 May 2005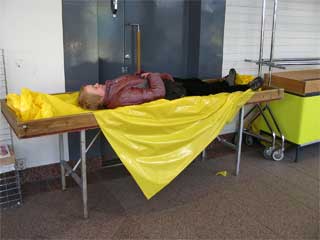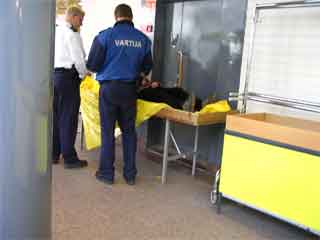 Yee gads... as Eurovision gets nearer, Dedomenici and Taggart tackle Finnish Karaoke and 70's disco dancing at Art Contact held in Forum Box with a video update on recent performances in Finland including Crazy Day at Stockmanns, live-art Cluedo at Huoneistokeskus and Unattended Baggage at Helsinki train station.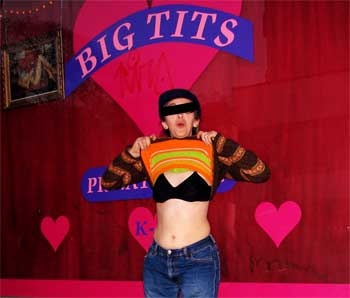 19.00 -22.00
Art Contact 2005
Forum Box
Ruoholahdenranta 3a
Helsinki.
Other artists in the event: Roi Vaara, Hepa Halme, Yrjänä Sauros, Malcolm Manning and Alice Miceli.
Alice Miceli from Brazil screened her emotive video showing images of people who were imprisoned and murdered by the Khmer Rouge regime in Cambodia during the 70s. The pictures, taken at their detention, are projected on a veil of falling sand, the projection time being proportional to the individuals' suffering in prison.